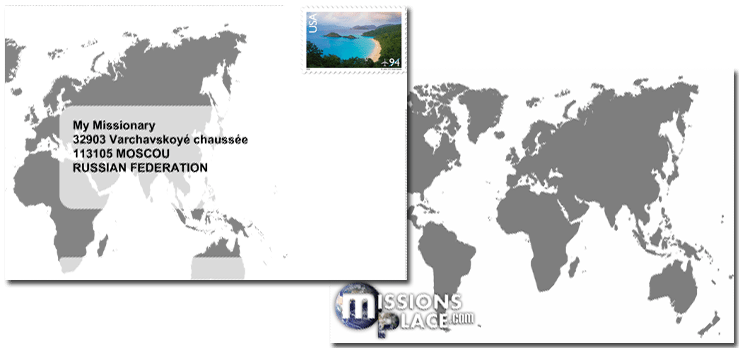 Send a quick, beautiful, and super cool letter to your missionary! MissionAirmail was created to put the fun back in traditional letter writing in this age of Facebook and email.
Print
Print a MissionAirmail design onto a regular 8.5×11 sheet of paper.
Write
Write your letter on the reverse to encourage and bless your missionary.
Fold
Fold using the instructions on the printed design.
Mail
Stamp it and drop it in the nearest mailbox. We conveniently include the required postage amount for your missionary.
Why send a MissionAirmail folding letter?
They are original, colorful and attractive. A fun surprise because no one writes letters anymore!
All you need to send one is a printer, a Letter-sized sheet of paper, and stamps. The letter is the envelope! It holds itself closed, secured by the stamp – so it doesn't even need any glue. You use the entire sheet of paper, so there's nothing to cut either!
They're light. Ideal for international mail at an affordable postcard rate.
Letter-writing is good! Fill a sheet with doodles and writing. Keep in touch with a distant missionary. Your hand-writing will say more than an email ever could. Receiving a physical letter means the world to a missionary far from home!

MissionAirmail by MissionsPlace.com is licensed under a Creative Commons Attribution-Noncommercial-Share Alike 3.0 United States License.
Based on a work at www.letterfu.com.