Imagine that you suddenly received a calling to be a missionary. God has been working on your heart and maybe you even know that you are going to be a missionary in India. So now its time to start making plans. Oh, wait. What about the $300 car payment, $1,100 mortgage payment, $35,000 student loan, and the $5,000 in credit card debt?
Debt. It has become a culturally acceptable part of the western world. Who buys a car with cash? Many of us could never imagine owning a car without a car payment. And it has become surprisingly uncommon to spend less than you make these days! Starting in 2005 Americans actually had a negative savings rate, meaning that on average they spent more than they made.
"…The borrower is servant to the lender."
Proverbs 22:7
We have all read this verse but do we really understand it's implications? Debt is slavery! We all have felt sorry for those who are enslaved to addictions like drugs and alcohol, but being in debt is comparable because it forces people to do things they don't want to do. Do you know someone who is forced to work at a job that they hate just so they can cover the bills? Or maybe they wish they could work less overtime and be free to spend time with their family. They are slaves to their job because they chose the cheap thrills of instant gratification instead of living within their means. So what if God calls you to missions while you are in a similar situation? If you are in debt you are trapped! You have already given up your freedom to debt and are not ready to leave when He desires to send you. You either have to wait a few years while you pay off your debt, or somehow unfairly place your debt burden on your supporters.
I am convinced that debt has been a common tool of the enemy to keep numerous workers off of the mission field. Many people are excited about the call of God on their lives, but get overwhelmed when they consider all their unpaid bills and the financial hole they have to dig themselves out of. This leads to discouragement and often people walk away from the vision God has called them to. How much closer to fulfilling the Great Commission would we be if all who were called to the mission field were financially ready to go?
The purpose of this article is not to condemn or discourage those in debt, but to serve as a warning and a call to action. I write this from personal experience. My wife and I have been working hard for a year and a half now at paying off our own credit card debt. In our case the debt came not from frivolous purchases, but a lack of financial wisdom and preparation. What shouldn't have been an emergency became one and went on the credit card.
The Warning
If you are one of the few who have no debt, consider yourself blessed! You can start right now to build a strong financial foundation for your life and ministry with careful budgeting and self-discipline. You have the freedom that few do to be able to bless the nations with both your money and time. And if God calls you to go to the nations, you will be free to pick up and go! I caution you to be careful to avoid getting caught up in the status quo and allow debt to creep into your life. I guarantee that the temptation will come someday to take out that car note or lease. When your car breaks down or the new baby is coming you don't have to give in to the pressure that you need a new car. Learn how to drive free and retire rich »
Beware of credit cards! This may seem at odds with my post of how I manage to fly for free, but we are very cautious with that (we shred our cards after the required purchase, they never go in our wallet). In general, credit cards are not worth the risk for the benefits they provide (miles, points, cash back, etc). Even if you use them for your everyday purchases for a reward and always pay it off each month, the statistics show that the credit card company will get their money from you someday. A large percentage of people end up carrying a balance after Christmas, paying interest until spring. Do you have a sufficient emergency fund? If you get laid off or the AC breaks you won't believe how fast the balance on that card will grow! Having a credit card just for "emergencies" is a quick ticket to debt because 100% of us will have an "emergency" in the next year or two. That's what a savings account is for. You don't "need" a credit card either. A debit card with the Visa or MC logo on it will work just fine for pretty much anything.
I want to instill a healthy fear in you to avoid debt like the plague. Our western society and popular culture is telling us that debt is a normal part of life. The pressure to "keep up with the Joneses" is strong but remember that the "Joneses" are broke. They're living paycheck to paycheck trying to keep up with all the payments on everything they own! Be different. Learn to recognize and value the freedoms you have without debt in your life. Not just financial freedom, but things like not being a slave to your job and the freedom to give time and money to God's mission. Avoiding debt is also the beginning of building personal wealth so you can be a greater blessing to the nations!
Call to Action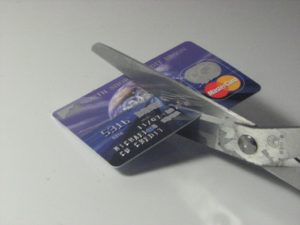 For the majority of us who are shouldering debt, it's time to get in action! No more paying minimum payments, living paycheck to paycheck, following the current. Lets get rid of this debt so we can be free for God to use us how and where He wants.
So where do you start to get financially free? There are many books and programs that try to draw you in with advertisements that they can get you out of debt or have your debt canceled. Most are scams. Some might work on paper when you do the math, but when practically applied rarely work because they only treat the symptoms. The answer is really simple when it comes down to it. Self-control and self-discipline. That is why I recommend Dave Ramsey and his program, as he is the only voice I've heard that deals with the source of our debt problem and does it from a Christian perspective.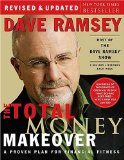 Dave has a simple plan to get free from debt and build wealth so you can give like never before. My wife and I have been following it for a year and a half and now and we should be debt free by the end of the year if we stick to the plan! You can visit Dave's site for more information here. I also highly recommend getting his "The Total Money Makeover: A Proven Plan for Financial Fitness
" book, as it's the best tool for getting out of debt you could have. Get some discipline, work hard and faithfully, and before you know it you will be free!
Conclusion
I hope by now you have learned to see the seriousness of debt and how it is keeping missionaries and so many Christians from achieving the full potential that God has called them to. Make a commitment now to see debt for what it is and choose to live a life of freedom, not allowing anything to get in the way of the ministry Christ has called us to!
Therefore, since we are surrounded by such a great cloud of witnesses, let us throw off everything that hinders and the sin that so easily entangles, and let us run with perseverance the race marked out for us.
Hebrews 12:1 – NIV

Another article on debt and missions.
Images:
Credit Cards by Andres Rueda
cutting loose by SqueakyMarmot