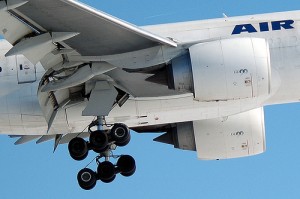 Finding and purchasing plane tickets is one of the most needed skills for any missionary. The Internet has enabled anyone to be their own travel agent, and there are thousands of websites out there that all claim to help you find the cheapest airfare. A common question I hear is "what website do you use to get those super-cheap tickets?". Unfortunately, that website does not exist. It takes hard work, patience, and perseverance to get the best deals. Here are some of the best tips and tricks I have learned over the years. And if you make it to the end, you will find out my most protected travel secret that will enable you to fly for free!
First Some Misconceptions
As a general rule, ticket prices do not vary from site to site. Prices for a certain flight on a certain date are set by the airline. No matter what website you use to find the tickets, the price will be the same. Prices may look different, but that is only because the websites report things differently. For example, they may or may not add taxes into the search results, or they add hidden booking fees to the ticket costs. The base ticket cost and taxes will always be the same though, because they all pull from the same shared databases, or GDS's.
Search, Search, and Search Again
Because it doesn't matter what website we use to search, the basic strategy to find the best prices is to identify the travel "trifecta":
Airline
Travel dates
Ticket purchase date/time
The cheapest tickets are always found by identifying the right combination of these three factors. Being flexible with your travel dates and knowing when to buy are the most important factors. While there are an unlimited number of travel websites, only a few are truly useful for considering all three factors and I'll share them here.

Kayak.com is at the top of my list. It is an aggregator, so they do not sell the tickets directly like many other sites. Instead they offer a one-stop location to search all the major airline sites for the best ticket prices. They provide an amazing amount of filters that you can add to limit your searches. All the major airlines are included by default, and they will even combine tickets from multiple airlines to get you the lowest cost. The most useful feature is the ability to search flexible dates, which is how you will find the best deals. They also have a "chart view" where you can see if now is the best time to buy by looking at the fare history. Sidestep.com offers almost identical features also, in fact they are now the same company.


Another great site for your searches is Farecompare.com. It works in a very similar way to Kayak.com, flexible searches are not as simple, but the site provides a wealth of information on how to find the cheapest tickets. It also has some unique tools like searching by map from your city and the History Airfare Graph Tool.
Also be sure to check out the big three travel sites also, Travelocity, Expedia, and Orbitz (Travelocity is my favorite).
Setup Email Alerts
Once you've paid your dues by searching all the sites, it is time to setup email alerts. Occasional drastic drops in ticket prices are normal occurrences 1-2 times per month. You can't be expected to search each of those travel sites daily to check for fare sales, but you can let them do the work for you. Kayak, FareCompare, and Travelocity offer excellent email alert capabilities. Set them up for your desired searches and they will notify you when those drastic price-drops occur. You must be ready to jump on those fares right away though, as you often only have a few hours before all the seats at that price are snatched up. I have also noticed, especially for domestic fares, that when the fare drops for just one airline, the rest will follow about 24 hours later, which often opens up wider date options. Email alerts are the key to almost all of the dirt cheap fares I have bought in the last few years.
Buy Direct!
One of the best tricks I can teach you is to buy direct. Just because you find the low fare of your dreams on one of these great travel websites, doesn't mean you have to buy it from them. If you buy directly from them you will end up paying a booking fee, and it may be a hidden one. Once you've identified your exact itinerary, write down the airline, dates, times, and flight numbers. Then visit the airline's website directly to find and purchase that ticket. You will avoid the fee, sometimes get a better price, and can often get bonus miles for booking through the airline's website. And on that same note, never call the airline to purchase your ticket. They will charge you an obscene reservation fee for something that you easily could do yourself on their website.
Go Local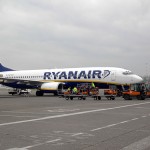 All these search tips work great for domestic fares and when you are trying to get to the field from the USA or back again. But for travel in-country or across a region (like Europe or South-East Asia) none of these websites will help you out. The best bet is almost always to search local by visiting the websites of your area's discount airlines. Regional discount airlines do not participate in the GDS databases, so you can only find and purchase their tickets by going directly to the airline's website. Regional discount airlines can be very cheap, but don't expect a classy ride! Some of the most famous are Ryan Air in Europe and Air Asia in South-East Asia. Check out Wikitravel for a great overview on discount airlines and regional links to their websites.
Collect Mileage
Just about every airline offers a frequent-flyer program. You collect points for however many miles you fly on them. These miles can be cashed in at certain levels for free plane tickets, upgrades, and even vacation packages. Signup for and use these programs when you fly! I have seen so many people fly thousands of miles on a short-term missions trip and not fill out the simple form to collect mileage for it. Often times the mileage from one or two international trips will get you a free domestic ticket. And even if you never collect enough miles for a ticket, you can always cash them in for free magazine subscriptions! It is just a waste not to use a frequent-flyer program when it is available to you.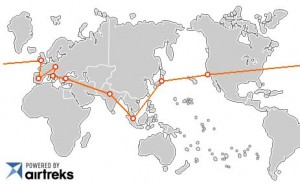 Satisfy Your Wanderlust
If you are looking to do a round-the-world missions trip a la Travel The Road, or just want to maximize your vacation Amazing Race style, there is a website for you! Airtreks.com has an amazing tool that lets you put together your list of all the cities you want to visit and they give you a price! They give you an option of the cheapest itinerary or most stops for the money. Check out some sample specials here.
TOP SECRET TIP: Fly For Free!
I am VERY hesitant to share this secret with you for fear that the loophole will be closed if too many people find out about it. My extended family and I have used this secret to fly free many, many times. We even flew to Korea and Thailand using this technique. Here is how it works: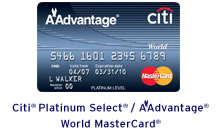 You visit the American Airlines AAdvantage program website and apply for a Citi AAdvantage Card. For the last three years they have consistently had a deal where you pay no annual fee for 12 months, and get 25,000 bonus miles after you spend $750 within the first 4 months. 25,000 bonus miles is enough for a free domestic ticket, and international fares start at 35,000 miles. The big loophole here is not the bonus miles, but the fact that you can repeat the cycle an unlimited number of times! My parents have done this 6-8 times in a row and flown all over the place for free! My extended family has flown to Hawaii and Thailand, and I surprised my wife with an anniversary trip to New York, London, and Paris using this technique!
So here are the steps:
Signup for a free AAdvantage account at AA.com if you don't already have one.
Apply for the Citi AAdvantage card using the link on AA.com. Make sure the terms match those above. Sometimes they temporarily put up a link for the card without the same great terms, but the deal is still available. Just use Google or search the forums at FlyerTalk.com to find it.
When you get your card, put $750 on it right away. No, don't use this as an excuse to go out and by an HDTV! Just pay your normal rent and utilities on it for that month to get the balance up quickly.
The very minute you get the balance up over $750 then shred the card and pay it off so you don't get stuck with the interest, and you don't go into debt over a stupid plane ticket. This is key! Do not leave a balance on the card! And don't close the account yet or you won't get your mileage bonus!
Wait 8-10 weeks for the 25,000 bonus miles to post to your account. Login to AA.com to view your mileage balance regularly. The minute you see those 25,000 miles appear call Citi Cards and close your account. Your balance should already be $0 so after some haggling, make them close it. Don't fall for the measly 5,000 bonus miles they will offer you to keep the account open!
Now here is the loophole: Signup for a new card the moment after you've closed the first one, rinse, and repeat. I've opened a new account just minutes after closing the previous one with no troubles at all. If you follow this process exactly as described, you can get 75,000+ bonus miles per year. That is a free international ticket to most places in the world on American Airlines and their OneWorld airline partners!
There are a few tips to maximize your benefits from this loophole. First, remember that both you and your spouse can do this at the same time, so be sure to take advantage of that. There are also reports that you can get the bonus from both the Citi AAdvantage Mastercard and the Citi AAdvantage American Express card at the same time. I haven't tried that yet, but I know someone who has successfully. That would essentially double your mileage building rate. And again I warn you to be very cautious to never leave a balance on your card. Don't try this if you have struggled with debt before, or lack self control in your spending. A good tip is to make this process accountable to a friend. We want to benefit from the credit card companies, not become a slave to them! Also, keep in mind that applying for a new card every 4 months may have a temporary lowering effect on your credit score, so you might not want to do this if you are planning to apply for a mortgage in the next year.
Visit eHow.com for a more detailed step-by-step guide.
UPDATE: This process has a name, it is known as "churning". Apparently you can do much more than the 75,000 miles per year. Citi allows you to have multiples of the same card open at once, as long as you only apply once every 65+ days for personal cards and 95+ days for the business AAdvantage. There are many people overlapping many cards at once, gaining 300,000-400,000 miles per year! That is 2 round-trip first class tickets anywhere in the world! Check out the FlyerTalk forums for more info and stories.
Also here is a great tip for putting the initial $750 on all those cards you'll be churning. Buy money! The US Mint sells boxes of those new $1 presidential coins at cost with free shipping, in order to improve their circulation. Buy 3 boxes of coins with your card, and deposit them directly in the bank to pay your bill. Here is the link.
Well there you have it, you can start working now to make your next short-term missions trip a free one!
Conclusion
I hope that you have learned much from this post that you can apply to your everyday missions travel needs. What airfare tips and tricks do you use to maximize your travel funds?