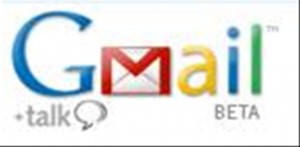 I just heard some great news about gmail that should be of great interest to those on the missions field. If you don't know about Gmail, it is a free web-based email service provided by Google. In some respects it is similar to MSN/Hotmail and Yahoo's free email offerings. But Gmail stands out by far from the rest of the free email pack by offering a number of features that can only be found through paid email services.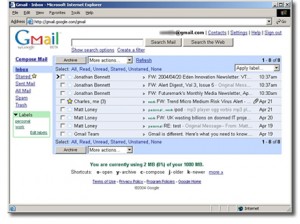 Some of my favorite features are:
Minimalistic Design – Like all things Google, the Gmail page is mainly text and free of the flashy pictures and ads that clutter up the screen of the other free email providers. This also makes Gmail very fast loading, especially when accessed from a slower Internet connection somewhere in the Third World!
Storage Space – They give you so much storage space that you never have to delete an email again, and large attachments are no headache at all.
Free POP3 and IMAP Access – You can use Outlook, Thunderbird, or any email program to access your Gmail and keep it in sync. So you can use Outlook at home and webmail from anywhere in the world!
Conversation view, attachment previews, labels, filter previews, free forwarding, and great SPAM blocking are some more of my favorite features.
Gmail has just introduced a new feature that should really make it the best choice for missionaries. You can now force your Gmail connection to use 128 bit SSL encryption throughout your session.

For those who are unfamiliar with what this means, SSL encryption scrambles whatever you view or send over the internet. When you log into any other free email service like Yahoo, anyone with access to the network can view the emails you read or send. They can also "Sidejack" your session cookie and login to your email account as you.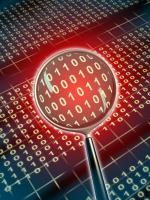 Many countries that one might work in on the missions field have restrictions on their Internet usage. Places like China, Burma, Thailand, and most Muslim countries regularly filter or eavesdrop on Internet usage. If you check your email in one of these countries or in Internet cafes or public WiFi hotspots then you must assume that someone is seeing what you are on your computer screen.
By using the newly available option in Gmail to enforce encryption, all email traffic between the user's web browser and Google's servers in the USA cannot be read by any person or government in the middle. If you have plans to travel on the missions field, please consider switching to Gmail and enabling https security.
Gmail's Help Topic
More about Gmail…
Migrating to Gmail from another provider…
Source: Original Gmail blog post